Reducing Your DIY Solar Array Cost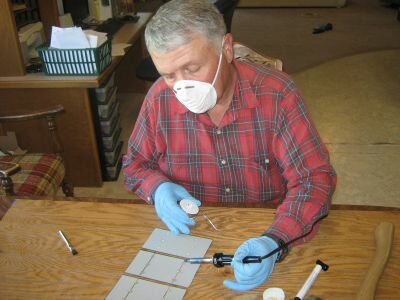 If you are making a DIY home solar panel system, one of the biggest expenses of your project would be the solar cells. How many solar cells do you need?
The number of Photovoltaic (PV) cells needed will depend on the size of the solar panel. If you have a large solar panel, you would need more solar cells to cover the surface area.
There are many ways to reduce your solar energy project cost. You can save a couple of hundred dollars here and there if you are will to do some preliminary work.
Would you like to know where to find cheap solar cells for your home solar power system? There is one place on the internet that you can get cheap PV cells, but as I've mentioned earlier, you have to do some work. You can find cheap solar cells at eBay.
eBay is the largest auction site on the web. There are literally millions of people trading stuffs within the portal. That would include people that want to get rid of their excess solar cells.
Here's the catch. Not all of the PV cells are in good working condition. Some may even be broken or cracked. The work that you have to do is going through all the listings of solar cells in eBay.

Finding Cheap Solar Cells on eBay
Here's what you need to do to get cheap solar cells from eBay. First, go to eBay main web site at www.ebay.com. Next, type in "solar cells" on the search box on the top left. Click on the "Search" button. eBay search engine will now list all the PV cells on sale or up for auction.
Go through all of the offers and auction to find the one which best suit your requirement. When you've find the right deal, you can start to make your bid or offer. But before you do so, you have to get an account with eBay. It's a pretty simple process.
When you've found the right offer for inexpensive solar cells, now is the time to be prudent. Make sure the listing price is inclusive of transport charges which will be quite expensive.
Have the seller guarantee the PV cells condition for 30 days. If the cells are any good, they will do this for you to make the sale. When you receive the shipment, make sure you check all the solar cells for cracks.
Here's a tip that you can use. To find good offers, make sure you do a search for cheap solar cells on eBay at least twice a week. Many people are coming into eBay to sell solar panels or kit. You want to be on a constant lookout for these kind of deals.
Complete Home Solar Power Kit From Amazon.com
There is a simpler and faster way how you can enjoy the benefits of using a solar power system at your home, you can actually purchase a complete residential solar power system from Amazon.com/.
The Sunforce 50048 60 watt home solar power kit has been in Amazon's best seller category for months. The entire system is ready to go and start generating electricity. All you have to do is buy a couple deep cycle batteries, lay down the Photovoltaic panels on your roof, connect it to the charge controller and you are all set.
The entire home solar kit cost less than $270 with Amazon free Super Saving Shipping. Click on the Amazon button on the right for more information on Sunforce 50048 system.