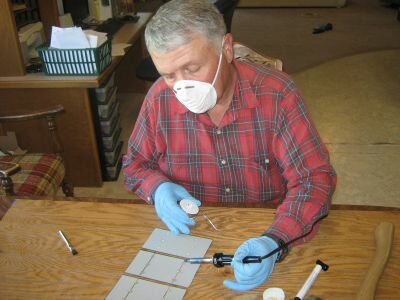 All this while, I have been writing about Do It Yourself home solar energy system on this blog. I thought of changing the topic slightly and write on another renewable energy source…the wind.
Couple of weeks ago, I wrote on how to build a DIY solar panel for less than $200. In actual fact, it can be done for less than $100, but you have to spend a lot of time sourcing for cheap solar cells.
It is the same case with a home built wind generator. You can really get the project cost down if you are willing to spend the time to source for the parts and building material.
The list below is a cost breakdown of a home wind turbine that I got from a very popular residential renewable energy guide.
Just in case you can't see the list, let me break it down for you.
1) Motor / Generator from Ebay – $26.00
2) Miscellaneous pipe fittings from a hardware store – $41.49
3) Pipe for blades from a hardware store – $12.84
4) Miscellaneous hardware – $8.00
5) Conduit – $19.95
6) Free wood and aluminum from scrap pile – $0
7) Power cable from an old extension – $0
8) Rope and turnbuckles which are already at hand – $0
9) Electric parts from hardware store – $18.47
10) Existing paint – $0
11) Relay from auto parts store – $13.87
The total for of a domestic wind generator with 11 items is $140.62. Well, I guess it's fair to add couple of dollar for the items that you do now have laying around in your garage.
Remember, the project costing above excludes the home battery storage system. Sourcing and setting up the battery bank is a different project all together.

As you can see, the most expensive portion of a domestic wind generator is in the pipe for blades and miscellaneous pipe fittings. The heavy duty PVC pipe forms the blade structure to capture the kinetic energy of the wind.
The second most costly component is the motor or electric generator. To be fair, the actual cost for the motor will vary.
According to the author of the manual, we can find relatively inexpensive electric generator from Ebay. The trick is to know what type of motor to look for.
There are a couple of criteria you have to follow when sourcing for motor in Ebay. You should look a generator that have:
1) High DC Voltage
2) High current
3) Low Revolution Per Minute (RPM) rating
It is recommended to look for permanent magnet alternators. However, they are usually more expensive but there are designed for wind turbine use.
Finally, the 3rd largest cost in a residential wind generator system is for controlling the power from the electric generator. That is the electronic parts for the charge controller and relay.
Regulating a battery storage for home DIY power generator is a tricky process. Too much power and it will damage the deep cycle batteries. Too little and you will not have enough electricity to run your home electrical appliance.
If you are planning to power your home with wind, you will need the charge controller to charge up the battery. When the batteries are fully charged, you will need a mechanism to dump the extra power on to a load.
Easy Wind Generator Plans
Remember the popular residential renewable energy guide that I got the wind generator construction cost above? It is actually the Power 4 Home e-book from John Russel.
According to John Russel, you can make your own wind power generator for $140 or less. The key is to know where and how to get inexpensive construction material. For more information, check out the Power 4 Home review on this blog.