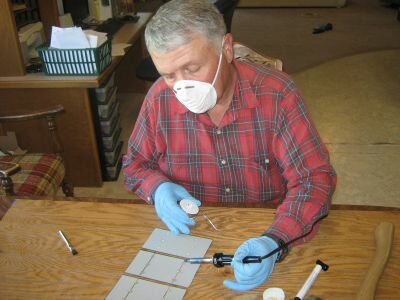 One of the first renewable energy e-book that I bought from the web was Michael Harvey's Earth 4 Energy. Before I started this blog, I do not have much knowledge about solar power or wind energy.
The place I stayed in is very close to the equator and pretty much has sun coverage 365 days a year. There's only 2 seasons here, which is the hot and rainy season. Solar energy would work just fine here.
At home, we do use solar power, and it is for water heating only. From what I've learned, the system is also known as passive solar energy system. The system does not use any active mechanical movement to generate the hot water. It may be hot and humid here, but we do need hot water for shower at night.
Come to think of it, the solar water heater has been installed for more than 20 years. Imagine that! And it is still going strong. I am actually quite amazed by the long life span of the system.
As I was reading the Earth 4 Energy manual, I came across Chapter 3 where Michael mentioned the "portable solar power system". I got me thinking. What can we do with a movable energy generator?
Making the system does not seem very difficult. In general there are only 4 main components which are the solar panel, charge controller, battery, inverter and finally to the load or electrical appliances. This is sort of like a mini version of a full blown home solar power system. As its name suggest, the system can be moved from one place to another.
I think the portable solar energy system is great if you are an outdoor person. If you like to go camping or weekend fishing trip, the system seems like a good fit for you.

Imagine setting up a solar array on a tree, let it soak up the sun ray, store the power in the battery and use it to power a heater to warm up the camp at night. Free energy thanks to mother nature.
According to Michael, the small solar energy system can be made with a budget of less than $200. Honestly, I think this is possible but you would have to do some leg work.
Some of the parts such as the Photovoltaic (PV) cells for the solar array can be sourced from ebay. It is the same case with the battery. I actually did 2 blog posts on that.
I wrote about how to find cheap solar cells and how to find inexpensive battery on ebay couple of days ago. I did the search on ebay myself and I know you can find cheap part for a Do It Yourself (DIY) solar power system.
If you are a person good with hand tools, building your own portable solar power system would not be much of a challenge. It is a matter of getting it done.
If you want to bring your electrical equipment such as heater, toaster, laptop, radio etc when you go camping, you need a power source for them. The movable solar power system is perfect for that.
There are a few other suggestions in the Earth 4 Energy e-book on how to find cheap parts. Some people are not really convinced and think Earth4Energy is a scam. If you want more information, read the e-book review that I wrote on this blog. It may just change your mind.
Home Solar And Wind Power Videos
Do you want to know how you can use solar modules or wind generator to reduce your home energy consumption? If you do, check out the 30 solar and wind power for home videos e-book we've compiled. It's free to download.