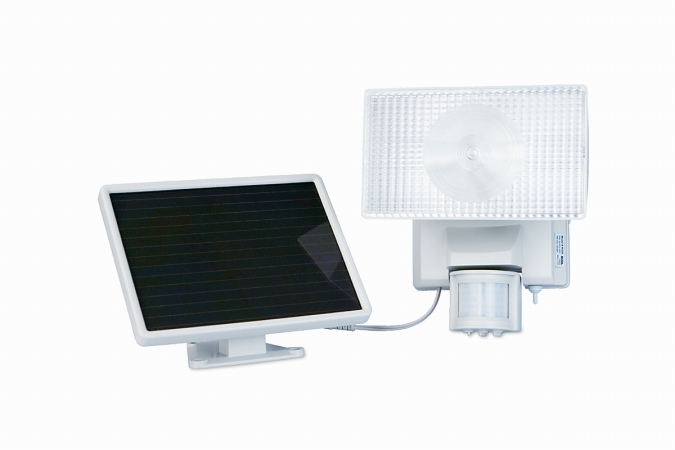 If you are a home owner, it is best to have the surroundings of your house flooded with lights. Having lots of lights around your house tend to keep burglar away.
However, installing lighting fixtures around your house and switching them on throughout the night can be quite troublesome and expensive. You have to factor in the cost of installation inclusive of wiring works and also additional electricity cost.
Is there a better way to increase security around your house?
If you are looking for a cheaper option, why not use the solar powered 80 LED motion activated outdoor light by Maxsa.

The Maxsa solar lighting unit is made from 80 bright LED which will provide maximum illumination and efficiency. The unit is powered by a 6 volt 4 Ah sealed lead acid battery and rechargeable using Photovoltaic (PV) panel.
Since it is solar powered, there is no need to pull wiring cable from the inside of your house all the way to the outside of your house.
To save power, Maxsa solar light has a motion detector which has a detection area of 35 feet away within a 180 degree spectrum. The LED will only power up when a person walks in front of it.
How bright it the lighting unit? On a full charge, Maxsa solar light can give out the illumination equivalent to a 40 watt halogen bulb. The good news is, you don't have to spend an additional dollar for outdoor lighting because the power comes from the sun.
The unit is also relatively small measuring 10 x 9 x 7 inches and weighs only 4.6 pounds. Maxsa solar outdoor light is available from Amazon.com for $77.89 and comes with free Super Saver Shipping.